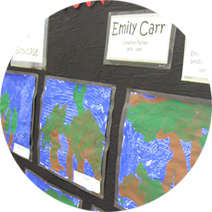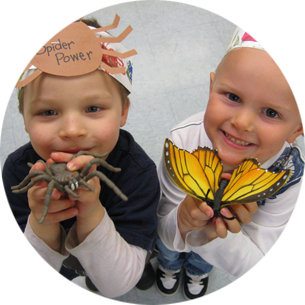 Registration Procedures
There are a number of steps in our registration process. The first three steps can be completed now. The next three steps will need to be completed once you have been accepted and placed in a class.
Complete now...
Create an account on the Parent Portal
Add your child(ren) to your account
Select the child you wish to apply for
Apply to a class by clicking on "Apply for a Section"*
* Note: Application dates vary depending on the program (see details listed below).
Complete later...
Immediately after you apply for a class, your application will appear on your child's page of the parent portal as "waitlisted". All initial applications are placed on the waitlist, until the applications have been processed by our Administration office. Once your application is processed, you can expect:
An initial email indicating whether a space is available, or whether your child will remain on the waitlist
If/when a space is available, you will receive a notice of placement and information about how to submit the required registration fee and payment form to confirm the placement. At this time, you will be asked to complete additional online student information that is required to attend our programs
Detailed Registration Steps
Step One: Create a Parent Portal account
Create a family account on the Parent Portal so you can apply for classes, view waitlists, get important class updates, communicate with teachers, view account statements, and much more. To create a new account, click here.
Step Two: Add your child(ren) to your Parent Portal
Once you are logged in to the Parent Portal, you will need to add information for each child who will be attending Wind & Tide. To add a new child, click "Add a New Child" located on the left menu list.
Step Three: Application
Once your child has been added to the Parent Portal, you can view current and upcoming classes as well as request placement in one or more preschool class sections; our childcare centres, or any of our Development Programs. To apply for a class, select your child from your Parent Portal home page then click on "Apply For a Section" on the right hand side of the page.
Here are some important things to remember when applying for classes:
You can apply for a class that is currently running at any time (including any childcare programs). Spaces are offered subject to availability. If there is no space available, you will be placed on the class waitlist
Future preschool classes are added in mid October of each year. Future Development Programs are added in the early Spring of each year. Class application dates are as follows:

October 28
Vancouver, Coquitlam and Maple Ridge Preschool
October 29
Ladner and Tsawwassen Preschool
October 30
Aldergrove, Abbotsford and Chilliwack Preschool
November 1
Surrey, White Rock and Langley Preschool
May 1
Development Programs for school-age students
Step Four: Placement
In the first two weeks of November, all students who have applied for programs for the following school year will either be placed in a class or added to a class waitlist. You will be informed by email of any placement or waitlist status by mid November (or within five business days at other times). Your class placement email will contain all the details regarding payment requirements.
Step Five: Registration
When you have received your class placement notice, you can confirm your acceptance of registration by submitting the registration fee and payment form. A registration fee is only required once your child has been officially offered a position in a class (does not apply to waitlists). If the applicable registration fee and payment form are not submitted by the deadline outlined in the placement email, we will assume that you are no longer interested in the class, and will remove your child from the class.
On your payment form, you can expect the following:
Details regarding the tuition deposit for the class. Pay close attention to the payment policy details of the deposit.
A request to submit your chosen tuition payment method: Pre-Authorized monthly debit by credit card or through your bank account; annual tuition in a single payment; bi-annual tuition instalments; or instalment payments per term (Development Programs only). Note that available options depend on the specific program.
After you have submitted the payment form, you will receive an emailed registration confirmation in addition to information about what will be expected in the months ahead.